How do I enable the integration?
Notes:
In order to enable this integration an organization must have both, a Betterworks Enterprise subscription and a Udemy for Business subscription.

In order to acquire your Udemy credentials for the integration, you must activate API in the Udemy platform. If you need assistance activating API, we recommend contacting the Udemy for Business Support Team.
An administrator with Super Admin permissions can enable the integration in Betterworks by going to:
Admin → Platform Configuration → Integrations → Third-party Integrations → Udemy → Set Up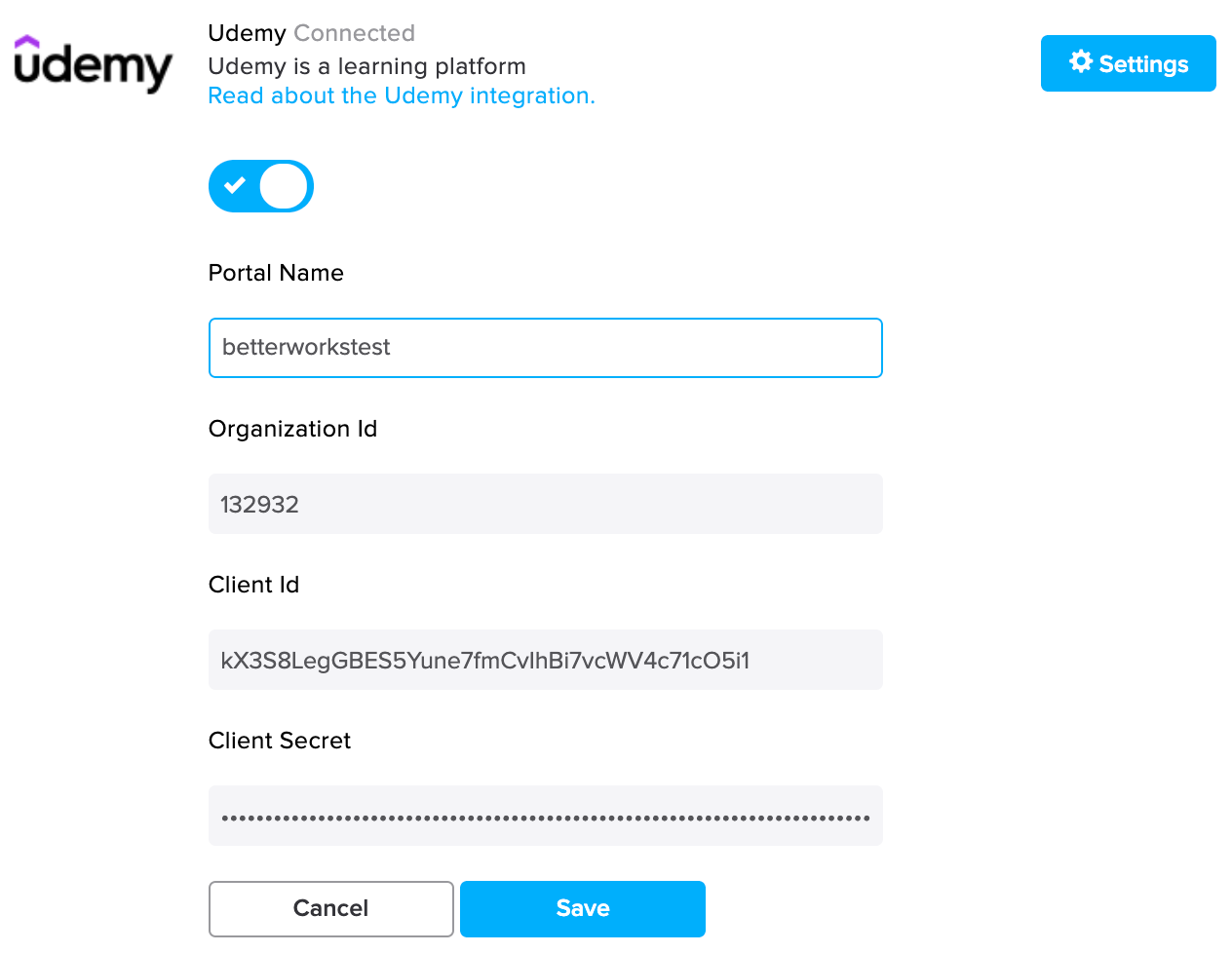 Once you've entered the credentials, click "Save" and a green success banner will display letting you know that the integration is ready for use.
How do I use the integration?
Once the integration is enabled, all users will be able to see the integration as part of the key result creation process: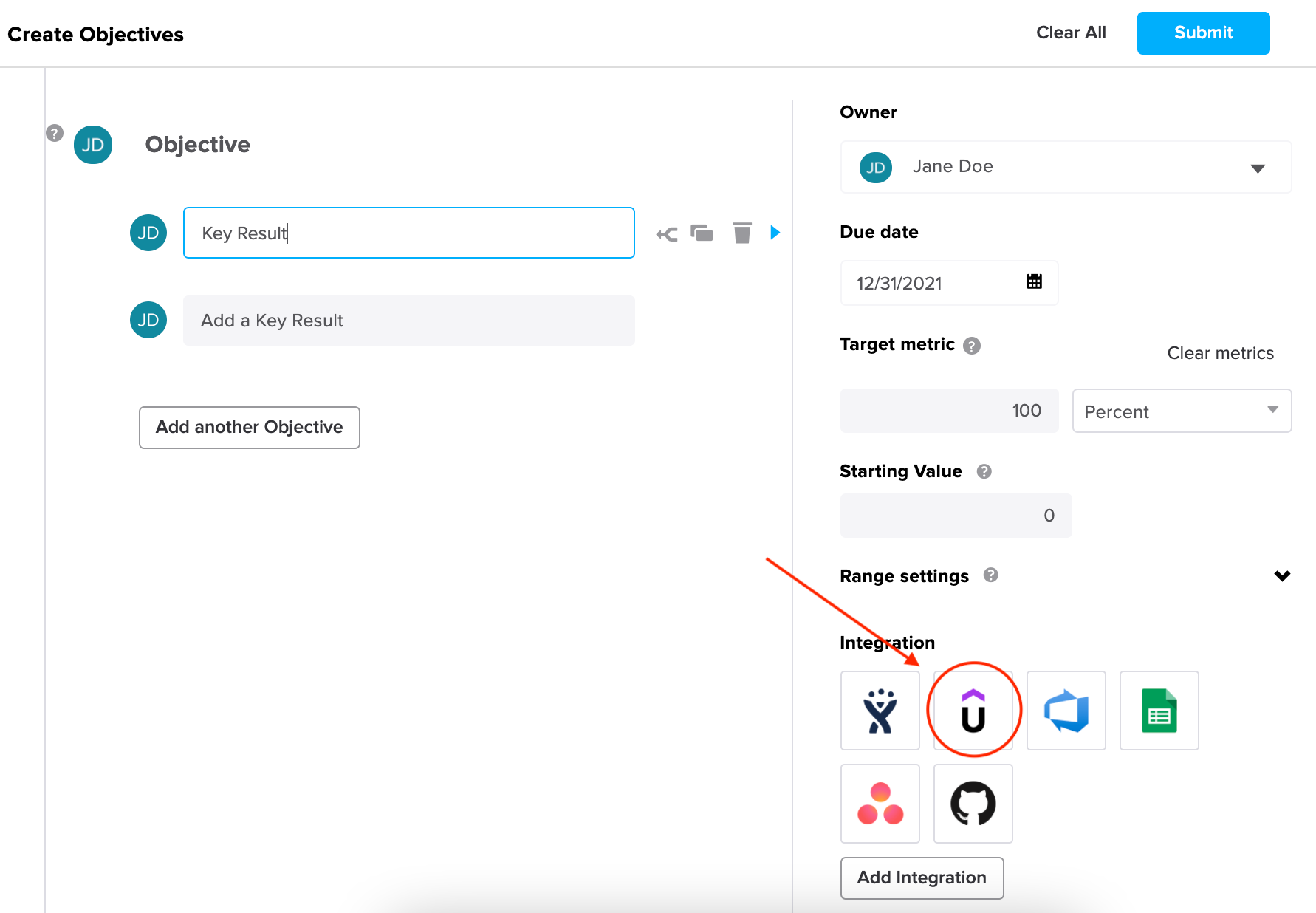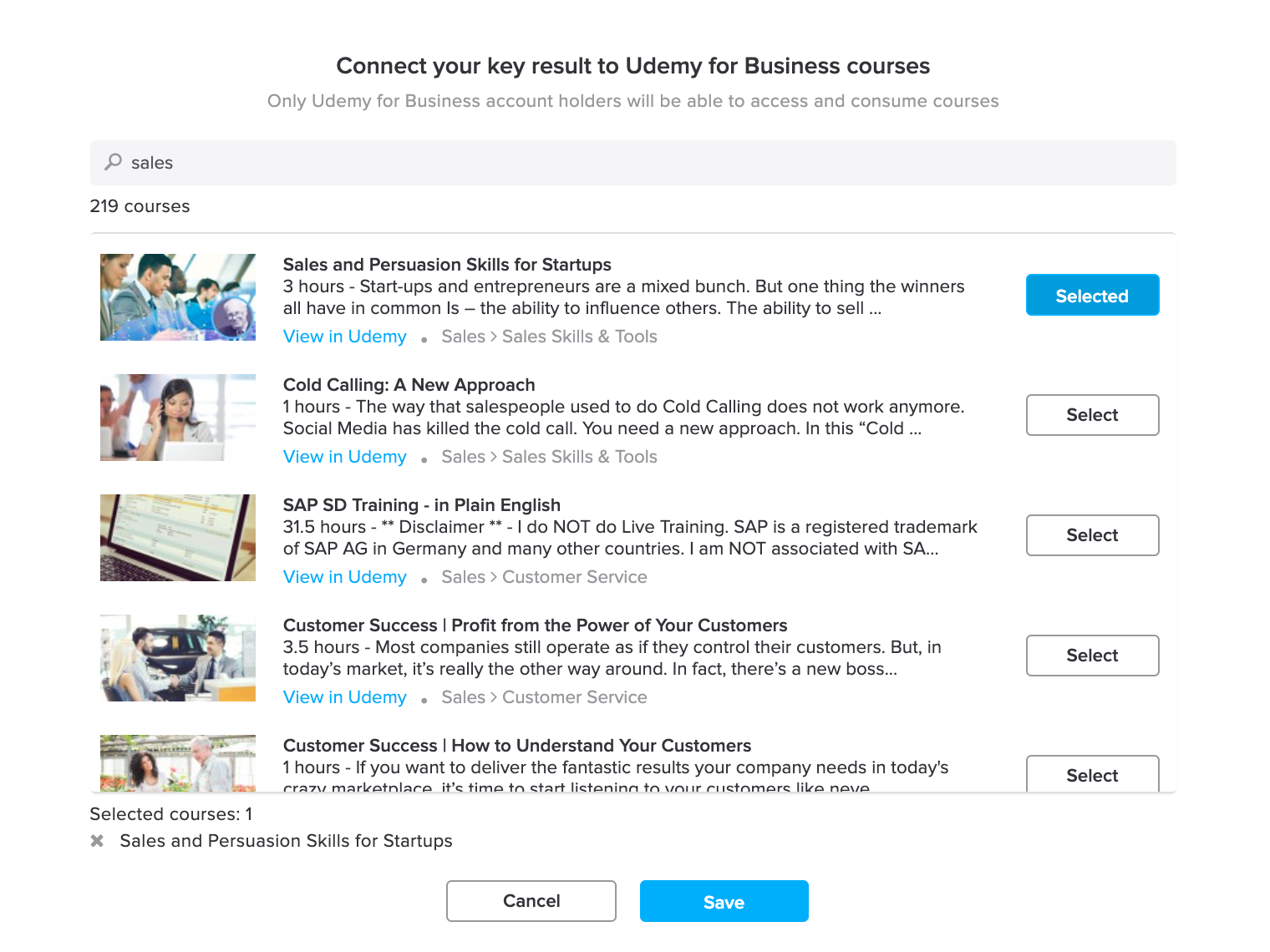 FAQs:
How often will my Udemy progress sync?
Every 12 hours.
I am a Betterworks customer. Is there a trial version of Udemy for Business that I can activate and test this integration with?
Not at this time. This integration is meant for customers with an active Udemy for Business subscription.
If I have Udemy for Business + CorpU, will I be able to connect CorpU content to my Betterworks key results?
Not at this time.
Does this integration also cover custom content added by us in Udemy for Business?
Absolutely! If you have loaded an internally-developed course in Udemy for Business it will display among the course options.
Can we connect to a learning path?
Not at this time.
Can you connect to an existing learning item from a user's "My Learnings" page?
Not at this time.
What units can be used to measure progress?
The available unit is percentage.
How does Betterworks calculate the percentage completion with multiple courses connected to a key result?
We calculate the percentage using the average of completion across courses.