Contents
Introduction
Note: This feature needs to be enabled by Betterworks. As such, as an administrator, you'll need to loop in your dedicated Customer Success Manager or the Support Team at support@betterworks.com.
As an administrator, you can upload translations in order to launch multi-language surveys. This includes survey invite subject lines, introduction text, questions and answer options.
Setting Languages
Set the languages under Settings→ App settings → Languages: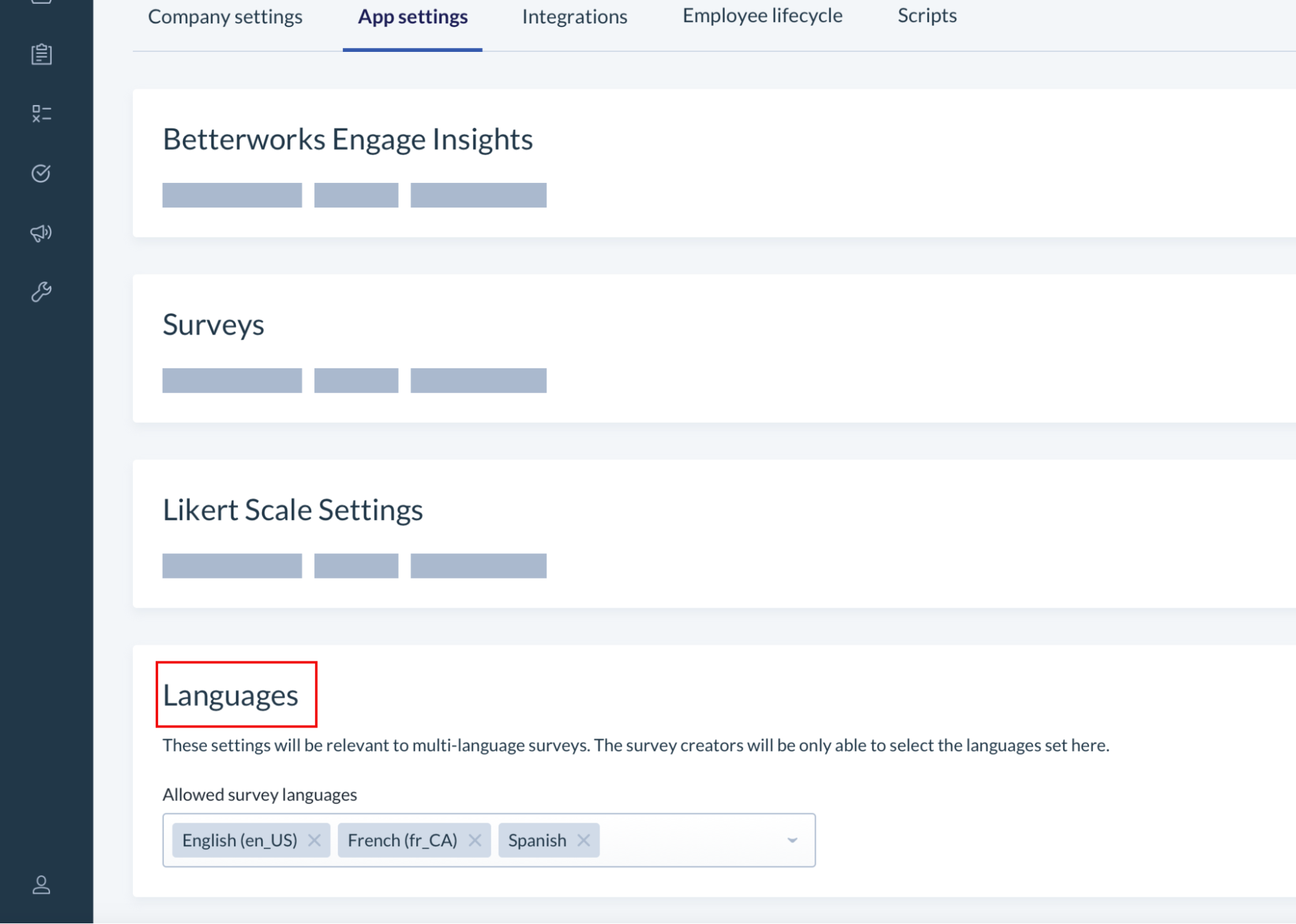 Uploading Translations
Note: It's highly recommended that translations be added after all survey text is finalized.
1. Select from among the languages that were previously set: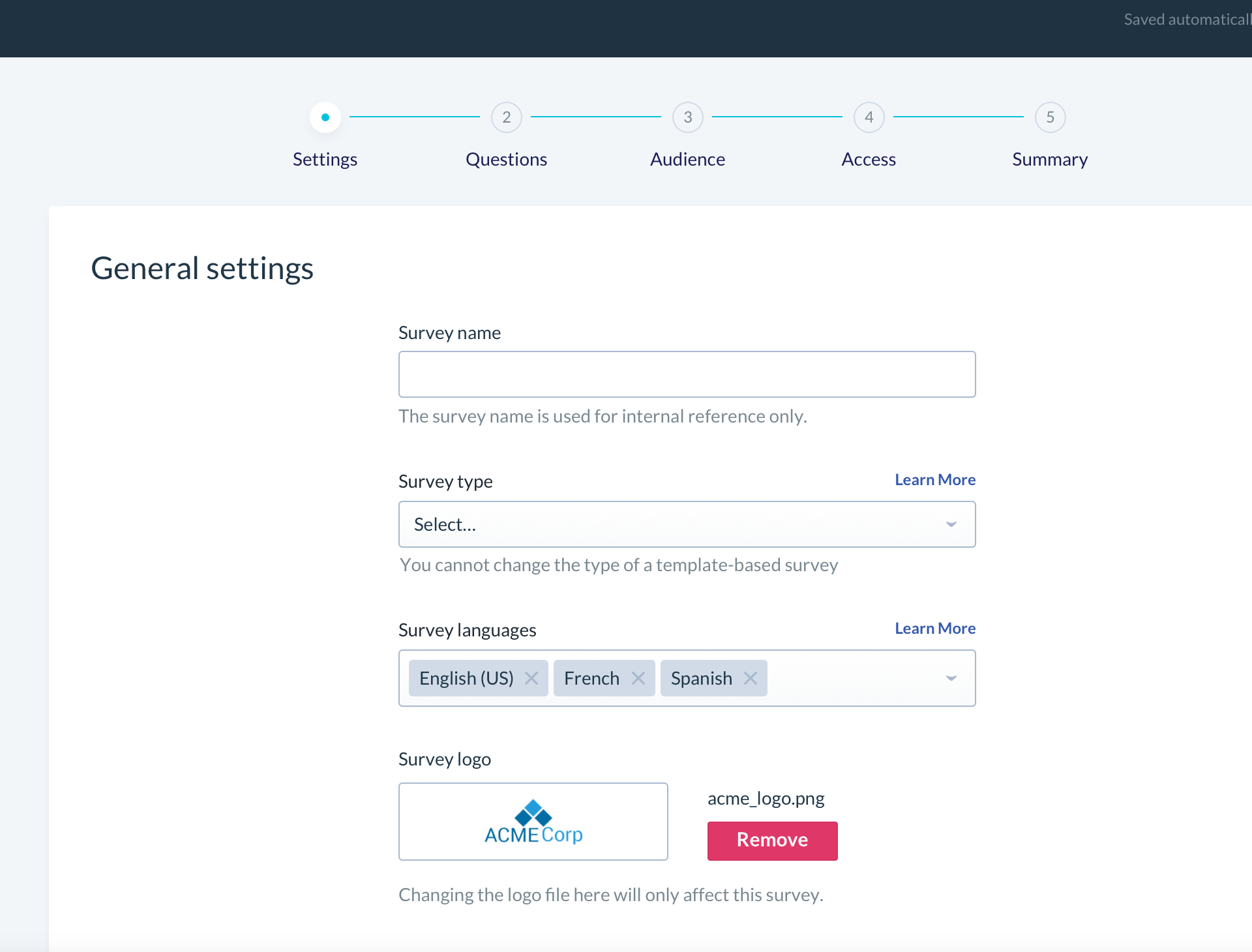 2. On the Questions page under the Translations section, click "Download Template" to a launch a pop-up and select the applicable language(s). If any translations have already been uploaded and processed or uploaded and are pending, you'll see them listed:
3. Download the template:
Note: Do not change the file name or format as this will result in an error when trying to upload your completed translation.
4. Upload your completed translation:
Note: Your upload must be in CSV format.
5. If there are any errors, an error message will display with a link to download the error file. This file will contain a descriptive message pertaining to each error:
6. Make the necessary changes and re-upload the completed translation.
7. If the upload is successful, a success message will display:
FAQs
What if I need to change some part of the survey text after I've already uploaded my translation?
Simply download the template again, make the necessary changes and re-upload the translation. These changes will not impact a survey that's already in progress, but will take effect the next time that survey is launched.
Can I see a sample?
Of course!