Overview
Previously, the only attribute that could be used to classify an objective or a key result was a category. While some users would use categories to describe objectives' or key results' scope (i.e. business vs. personal vs. development) or type (i.e. committed vs. aspirational), the desire arose for "scope" and "type" to be available as standalone attributes.
Categories can still be used as users see fit, but the inclusion of "scope" and "type" as additional (optional) attribute fields allows users to more accurately identify and filter objectives and key results.
Enabling Scope & Type
An administrator with Super Admin permissions can enable this feature by going to:
Admin → Program Management → Objectives → Settings → Attributes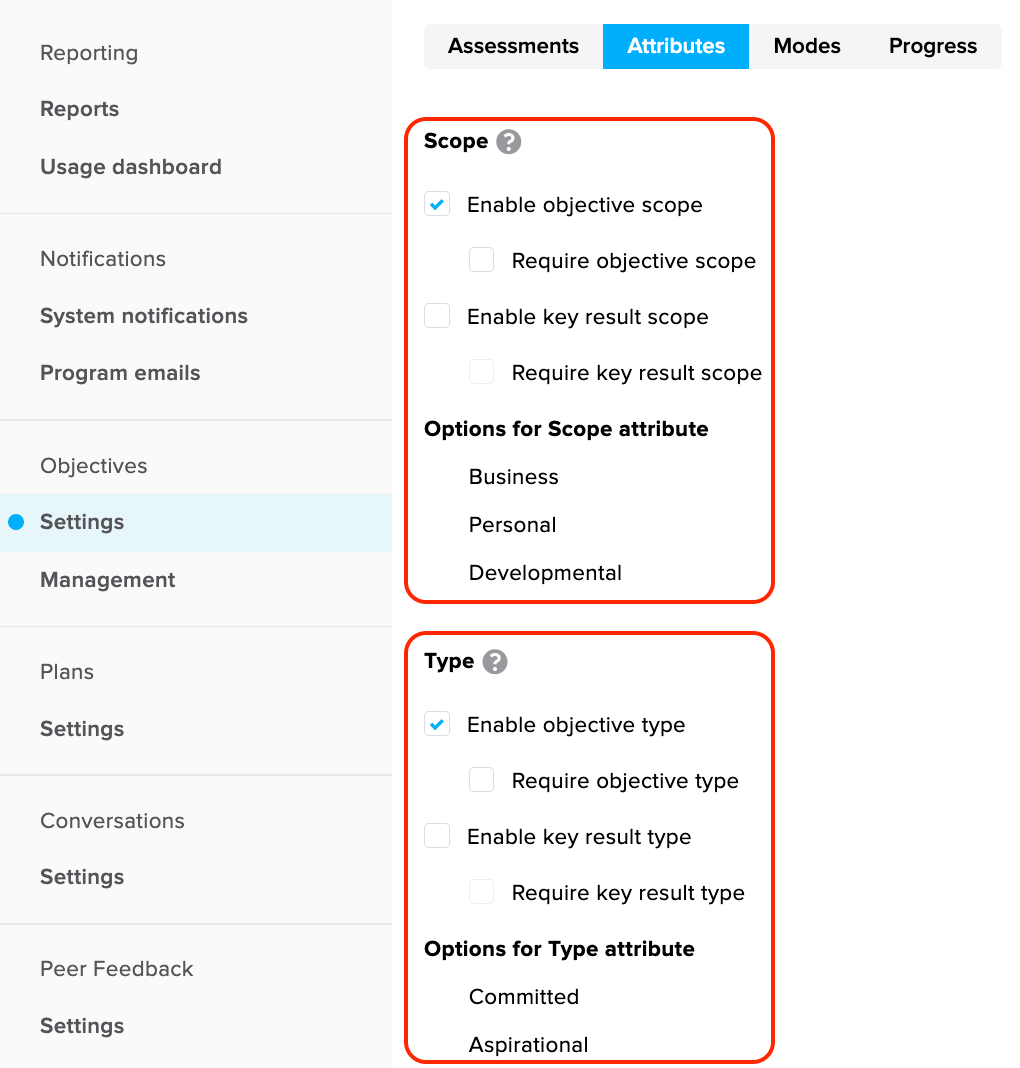 Viewing Scope & Type
Once added, an objective's scope and type will be visible throughout Betterworks.
Objectives → Create Objective → Attributes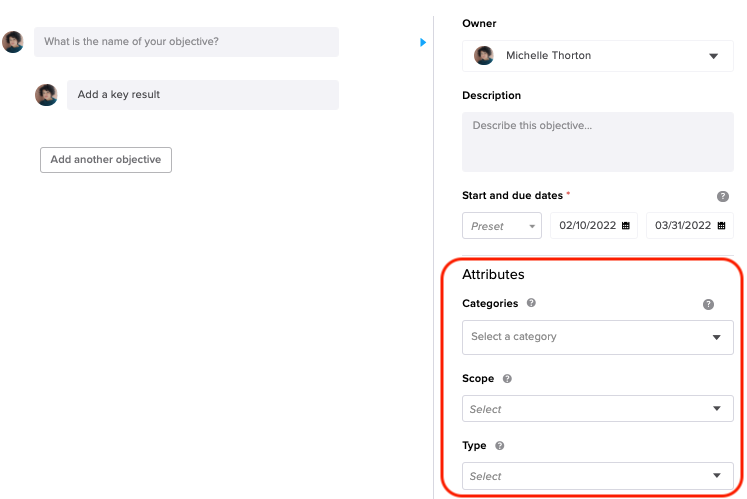 Objectives → [Select an objective] → Details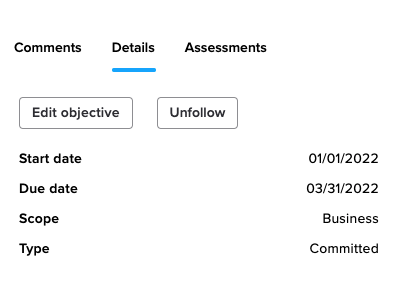 Objectives → Show Filters → Scope / Type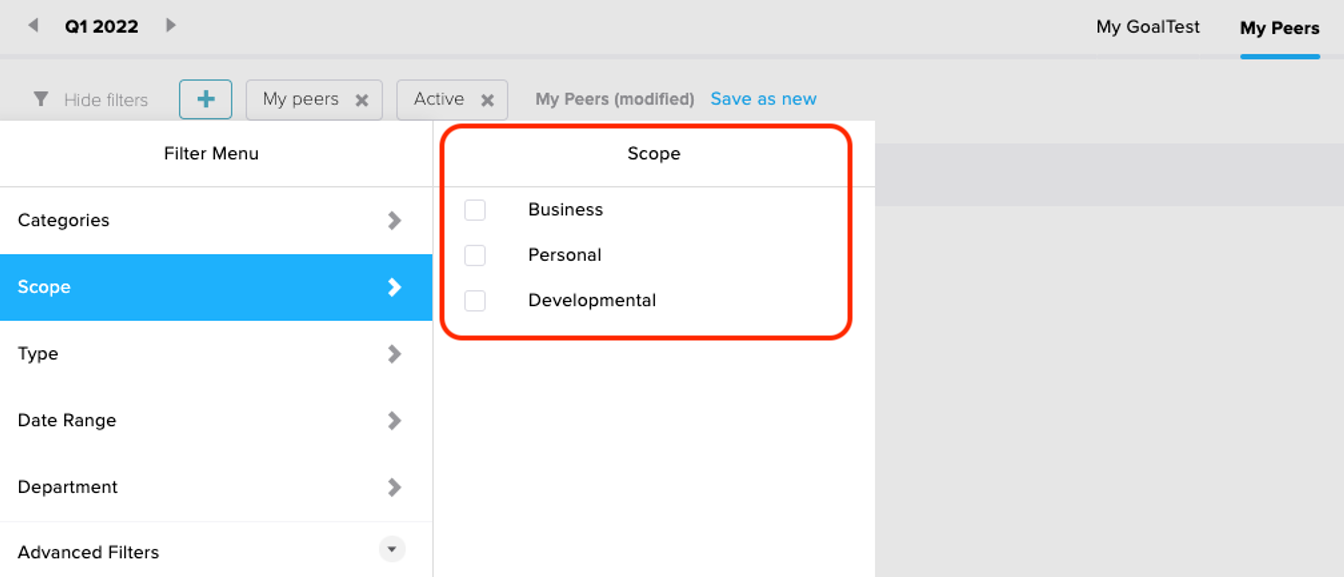 Admin → Program Management → Reports → All Objectives Report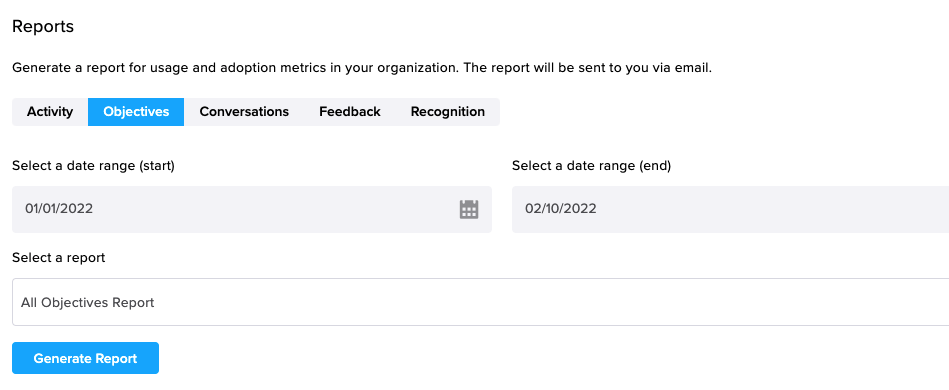 Note: If your organization would like to use different terminology when opting for scope and type, please let your Customer Success Manager or the Support Team know — support@betterworks.com.