Overview
As part of our Signature Support offering, Betterworks customers have the ability to utilize Betterworks guides. These guides can provide contextual support to meet your employees where they are. Want to entice an employee to complete a conversation or create an objective? Need to showcase a new module? Looking to share crucial program timelines? You have the ability to create guides to help further brand and customize your Betterworks program.
To enable this offering, your stakeholders will have access to an admin-only guides platform. This platform allows your admins to create and launch guides, see Betterworks user analytics, and receive feedback from users on your Betterworks program.
Common Guides Use Cases
Program Welcome Message: Introductory guide meant to welcome users to the platform and orient them with your program expectations. This can include:
Overview of the performance program

at your organization

Timeline of events

Program reminders

Welcome message or video from CEO/People team

Note for users on how to update their settings/notifications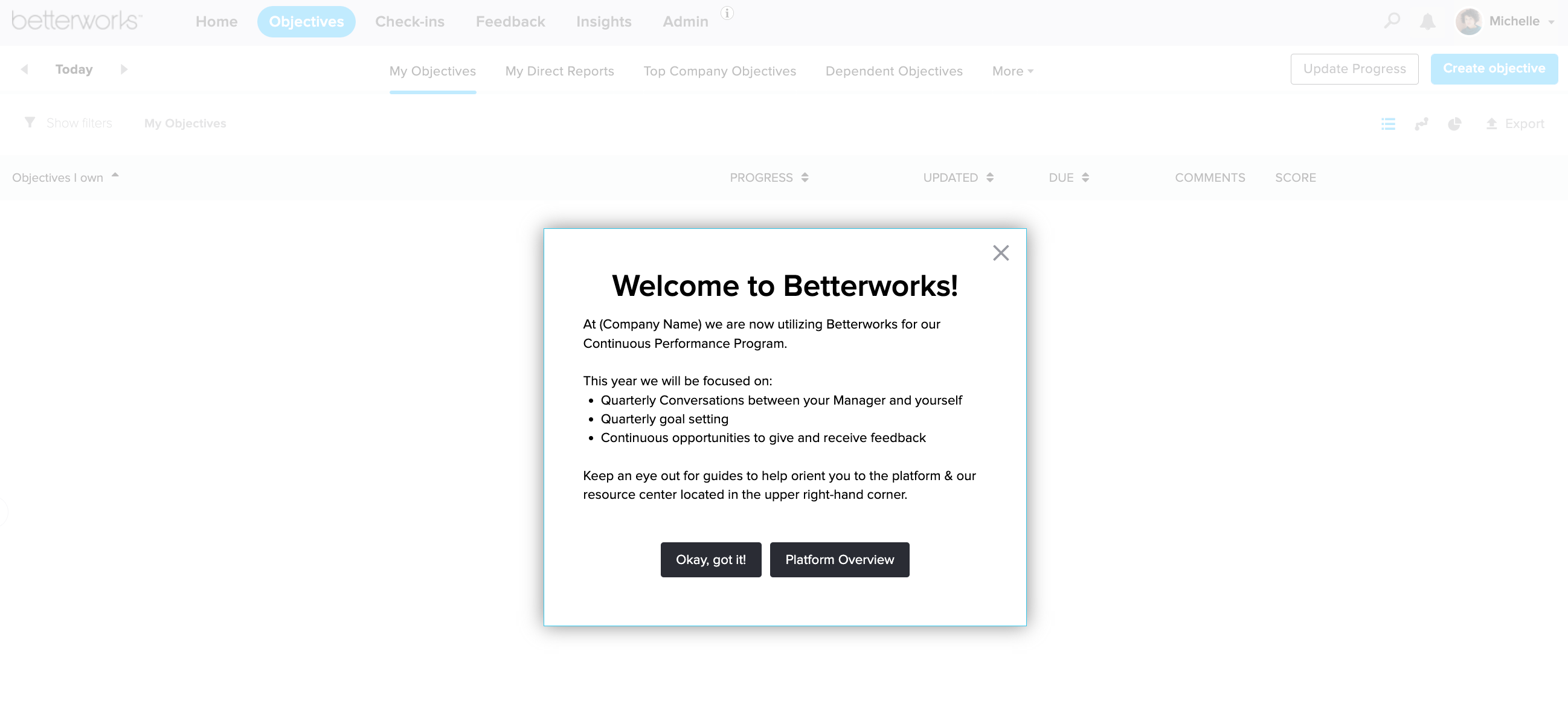 How-To Guides: You can create guides that orient your employees to the platform and walk them through step-by-step instructions on how to create objectives, complete conversations, provide effective feedback, and more.
OKR Walkthrough guide / tooltip

: Introduction to OKR Module

What are the focus of OKRs at your organization

How to create a new OKR

Overview of create Objective page

Link to OKR resources

Conversations Walkthrough guide / tooltip

: Introduction to your organization's conversations and what you want your employees to know to better prepare for these discussions

What would you like managers to know prior to completing a conversation

What would you like direct reports to know prior to completing a conversation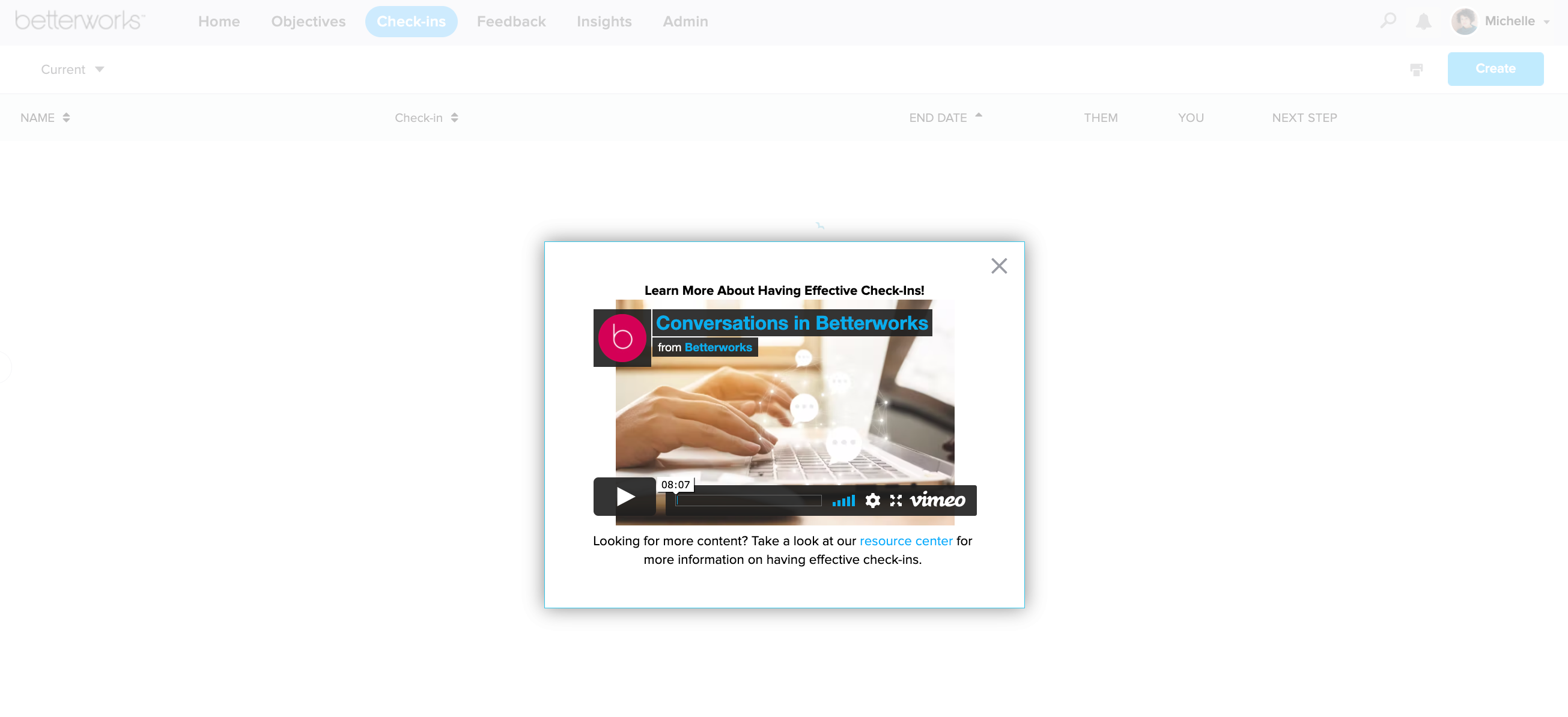 Resource Center: You can offer a customized resource center with a combination of in-app guides and links out to external resources and helpful user content.
OKR Walk Through Guide

Conversation Walk Through Guide

Program Reminders

Frequently Asked Questions

External Resources

How to contact your admin team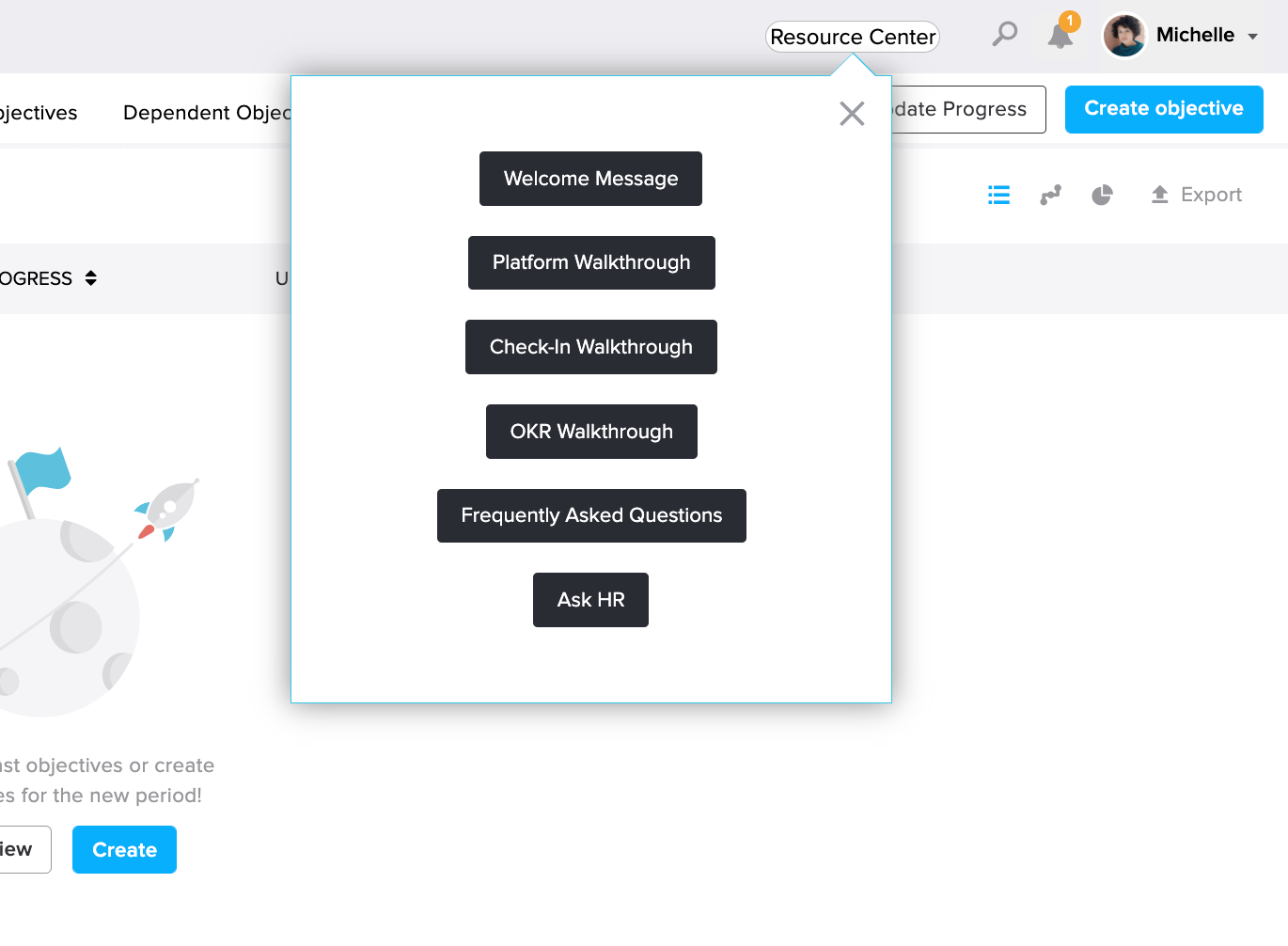 Program Feedback: Utilize the polling options available within guides to garner feedback from employees on ways to update your program or make improvements.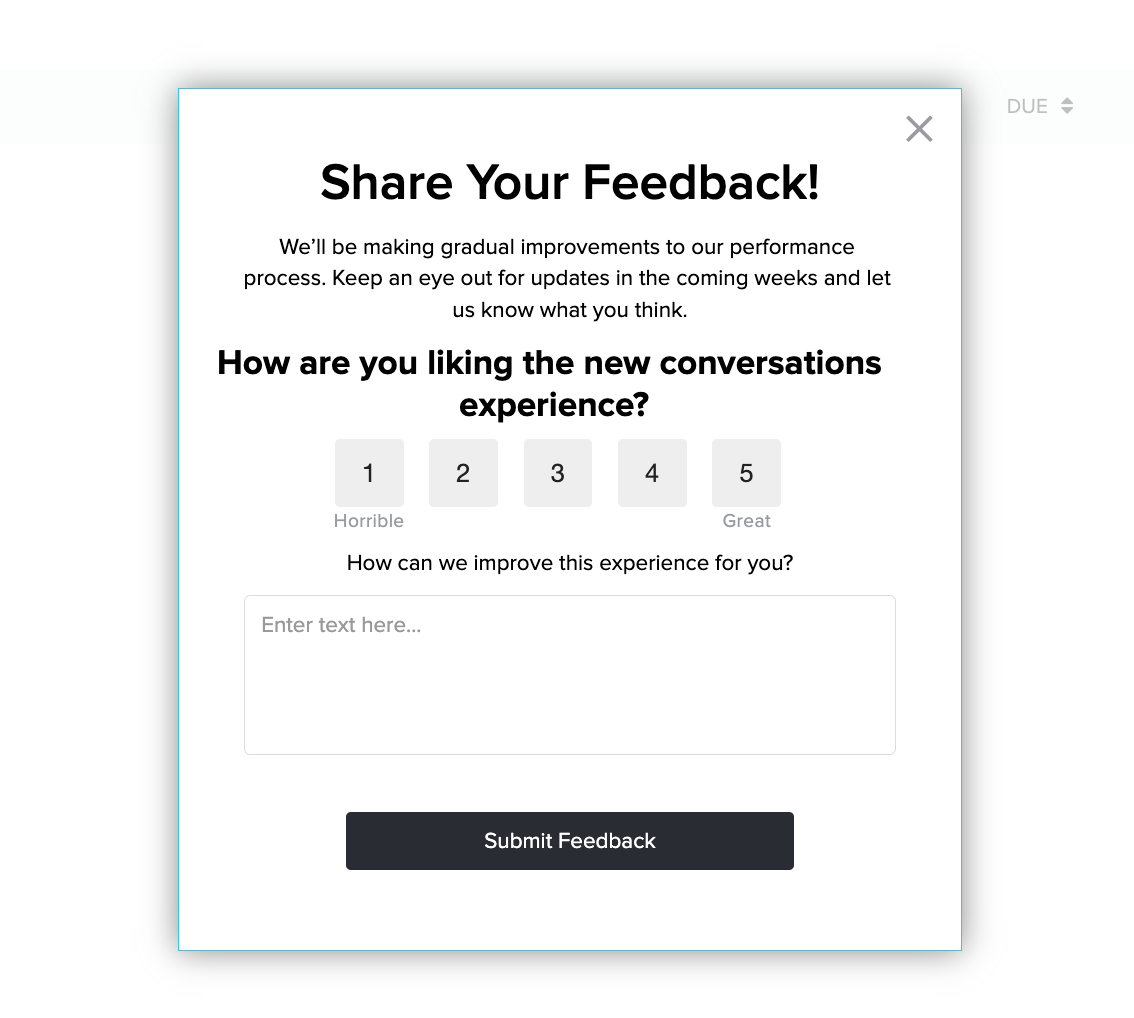 The Betterworks in-app guides can be a great way to further brand your program to meet your specific needs. These guides can help increase program adoption, provide deeper insights into where your employees may need support, and help you share meaningful content at times when your employees need it most.
Note: Signature Support is a premium support offering available for customers as an add-on to their Betterworks support. If you are interested in learning more about this offering, please reach out to your CSM or support@betterworks.com.