Contents
Why Are Teams Useful?
Not all the work that you do can be neatly lumped into your functional department. For example, you might be a member of the Engineering department who frequently works with counterparts from Customer Success, Product and Marketing. Bring clarity and accountability to cross-functional work by using teams to manage objectives. Anyone who has a Betterworks account can create and manage a team.
Creating A Team
Creating a team is simple:
Click on your name at the top-right corner of any page in your Betterworks account

Select "Teams" from the drop-down menu

Click "Create Team"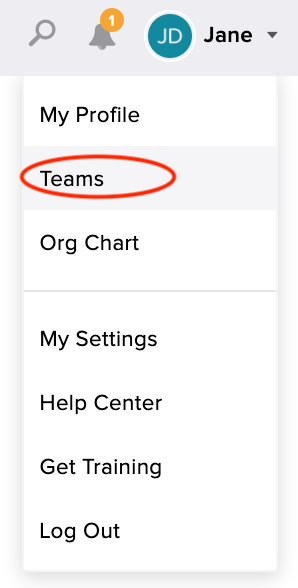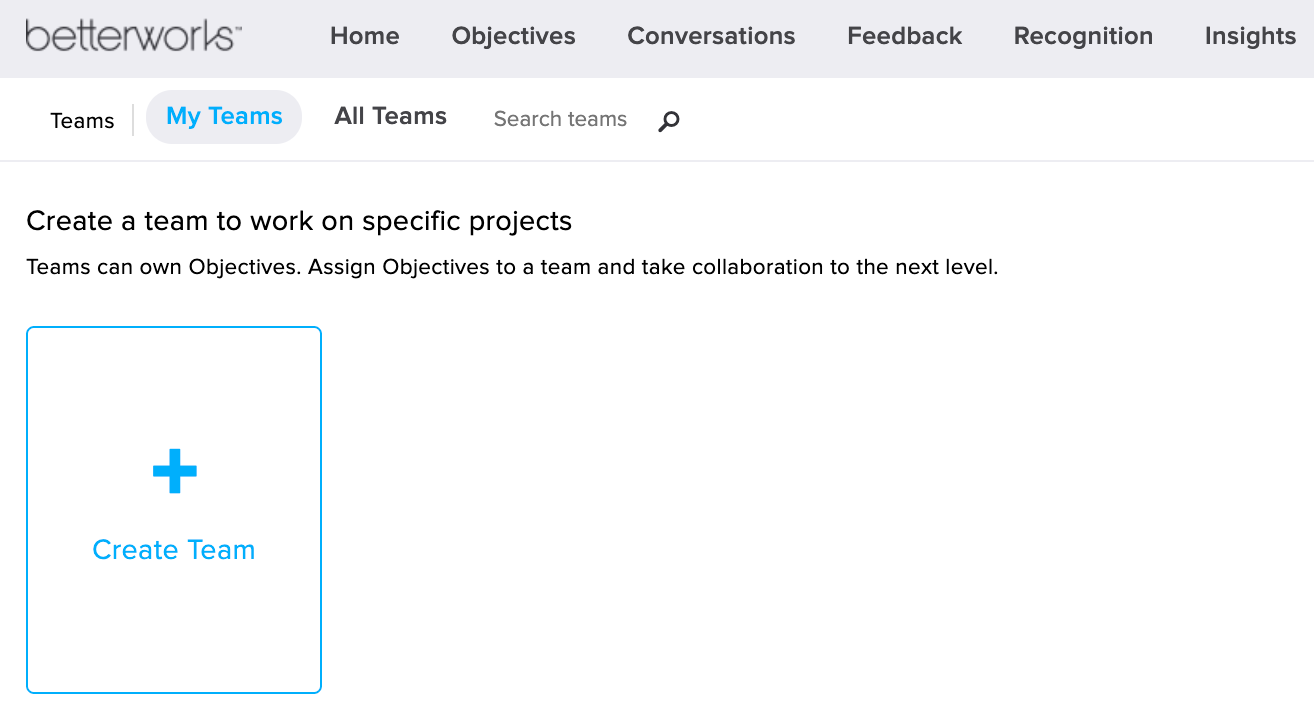 From here, you can name your team and add users: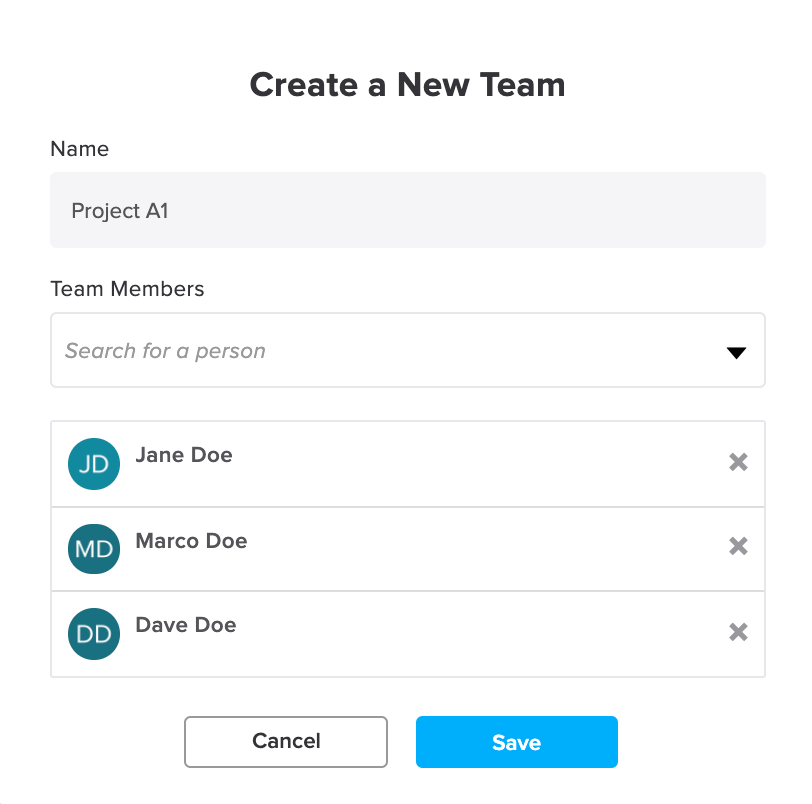 Team-owned Objectives
Once your organization has teams set up, you can create an objective and assign it to any team:
Making Progress On A Team-owned Objective
Once your team owns an objective, divide the work however you'd like. Assign the key results to team members or other contributors, check-in and work with the objective just like any other:

Once you've made progress on an objective, the group card will update to show the group's overall progress. Team members will also receive email notifications (unless they've disabled them in My Settings).
Archiving & Restoring Teams
If a team has completed its objectives or otherwise outlived its usefulness, any team member can archive it: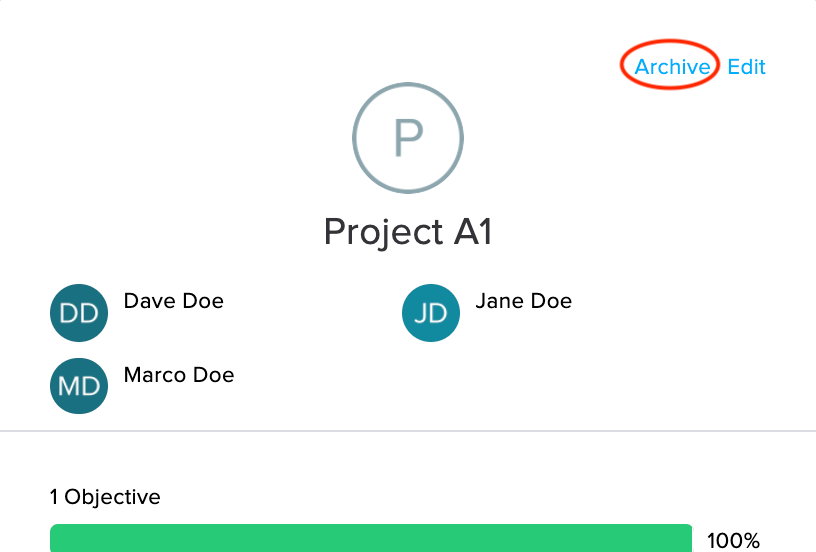 Note: Only members of a team can archive or edit. If you are not a team member or an administrator with Super Admin permissions, you won't see these options.
Archived teams appear will appear in the "Archived Teams" section of the Teams page. Simply, click the title to unfold the list of archived teams: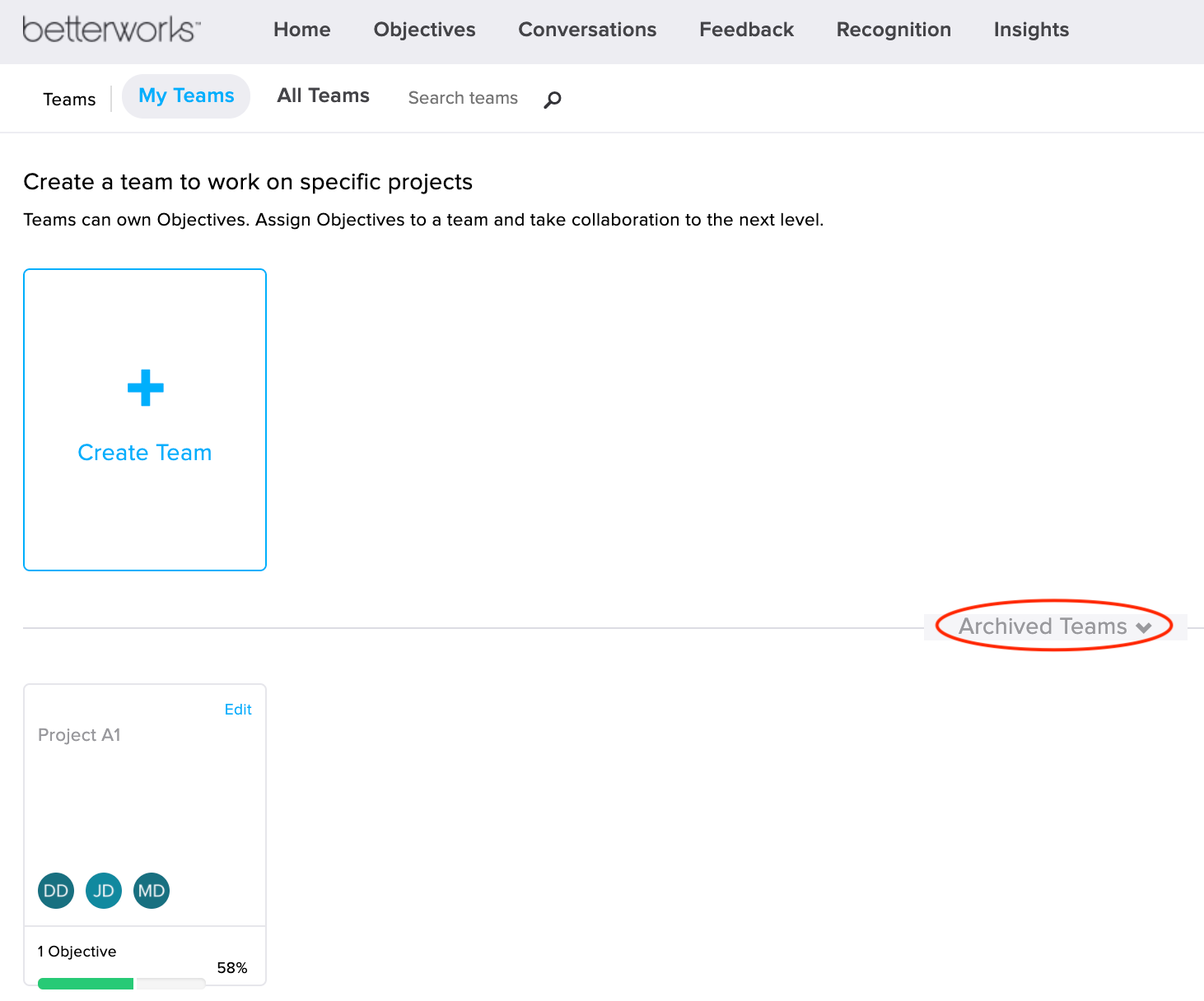 If you need to start using an archived team again, click into its card, then click "Restore":