Introduction
The "My Settings" section is where each user can configure their personal Betterworks account: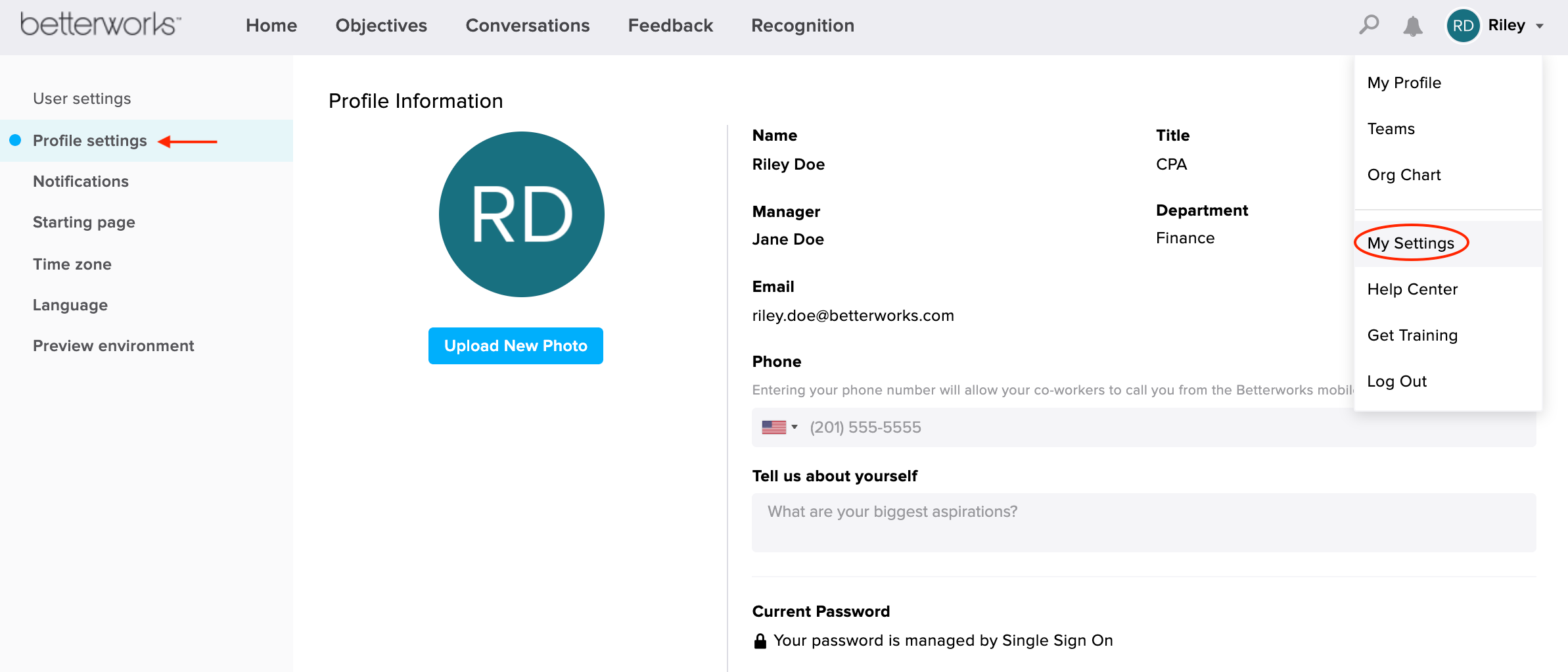 Here, you can:
Add your phone number

Add a blurb

Add a profile picture

Update your password

Note

:

If your organization is using

Single Sign-On (SSO)

, you will not be able to update your password through Betterworks. Instead, you'll likely need to loop in a member of your organization's IT Team.

Change your starting page

Change the timezone

Change the language
Access the Preview environment

Set notifications
Notifications
One of the most important features here is the notifications. You can decide which notifications you'd like to receive via email. If you administrator has enabled Slack and/or Microsoft Teams, you'll have the option to select push notifications to those applications as well.
Note: If your administrator has made certain notifications mandatory, the checkboxes will be grayed out.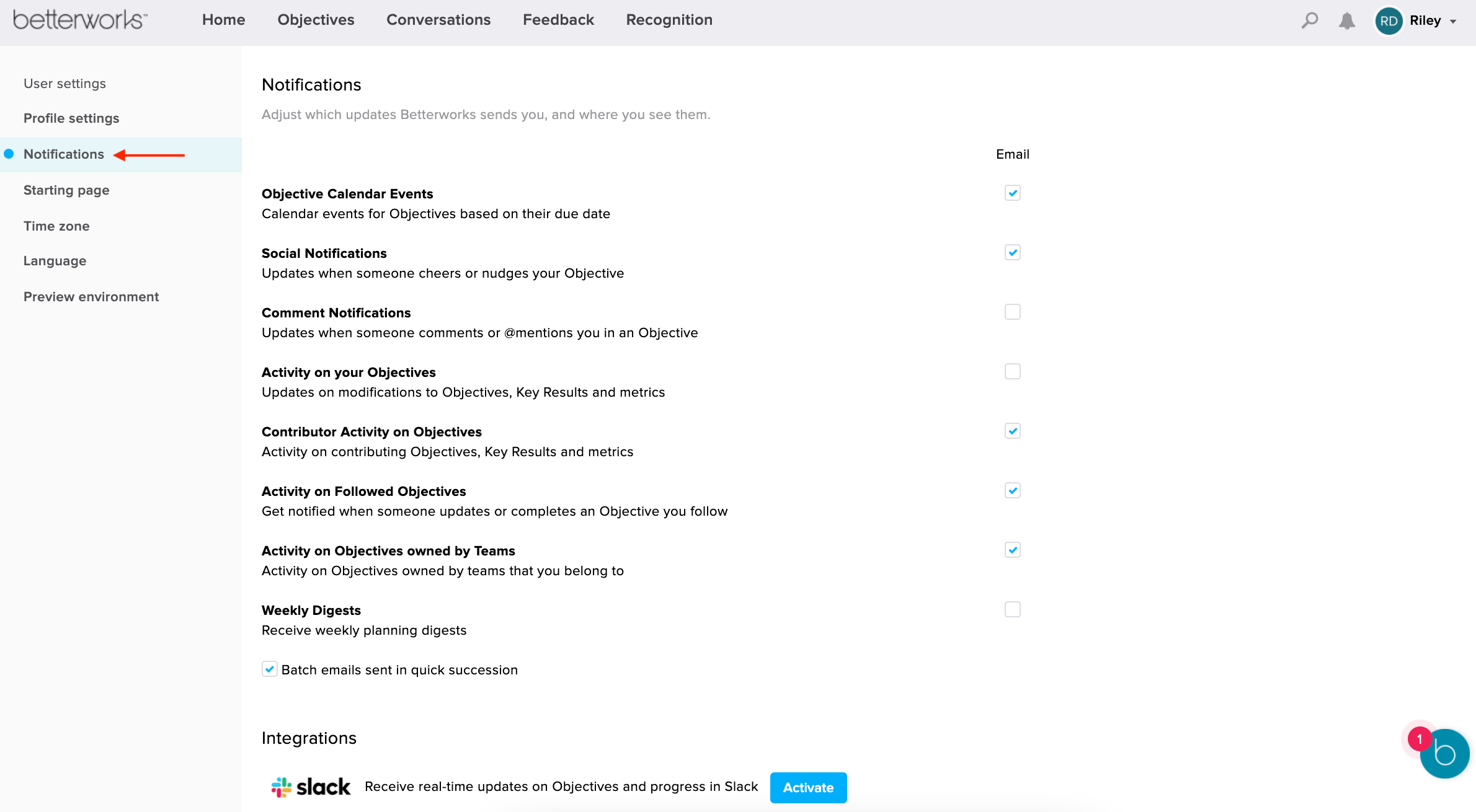 Objective Calendar Events: Receive calendar events for objectives based on their due date
Calendar Invites

Objectives that are overdue
Social Notifications: Updates when someone cheers, nudges, and comments on an objective
Comment Notifications: Updates when someone comments or @mentions in an objective
Activity on Objectives and Teams: Updates on modifications to objectives, key results, and metrics
A manager modifies a direct's objective

A user edits an objective

A user deletes a contributing objective

Manager digest

Salesforce related emails

Managers receive emails when their direct is deactivated

Add or remove users as a contributor
Contributor Activity on Objectives: Activity on contributing objectives, key results and metrics
Adding a contributor to an objective

A contributor completes a contributing objective, key result, or metric

Deleting an objective that contributes to another
Activity on Followed Objectives: Updates when someone completes or updates a followed objective
Completes an objective

Updates an objective
Activity on Objectives owned by Teams: Team members will receive when updates are made to objectives owned by teams
@mentions

Comments

Cheers

Nudges

Updates

Objective completions
Note: If a department or team owns an objective, our platform will always send emails to all members of that department or team for comments, cheers, nudges and progress updates. This can not be edited on the Notifications page.
Weekly Digests: Receive weekly planning digests
Note: Enabling "Batch emails sent in quick succession", will batch notifications together and minimize the number of emails received.