Introduction
Note: If you don't currently have access to the Feedback Summary and would like to enable this feature, please reach out to your Customer Success Manager.
The Summary tab in your Feedback module provides an aggregated list of all your current and past scheduled feedback. If you're a manager, you'll have the added benefit of being able to view aggregated feedback for each of your direct reports. The feedback is grouped by feedback cycle and separated into past and current, to make viewing your progress over time easier.
Using the Feedback Summary
You can access the Feedback Summary by going to:
Peer Feedback → Summary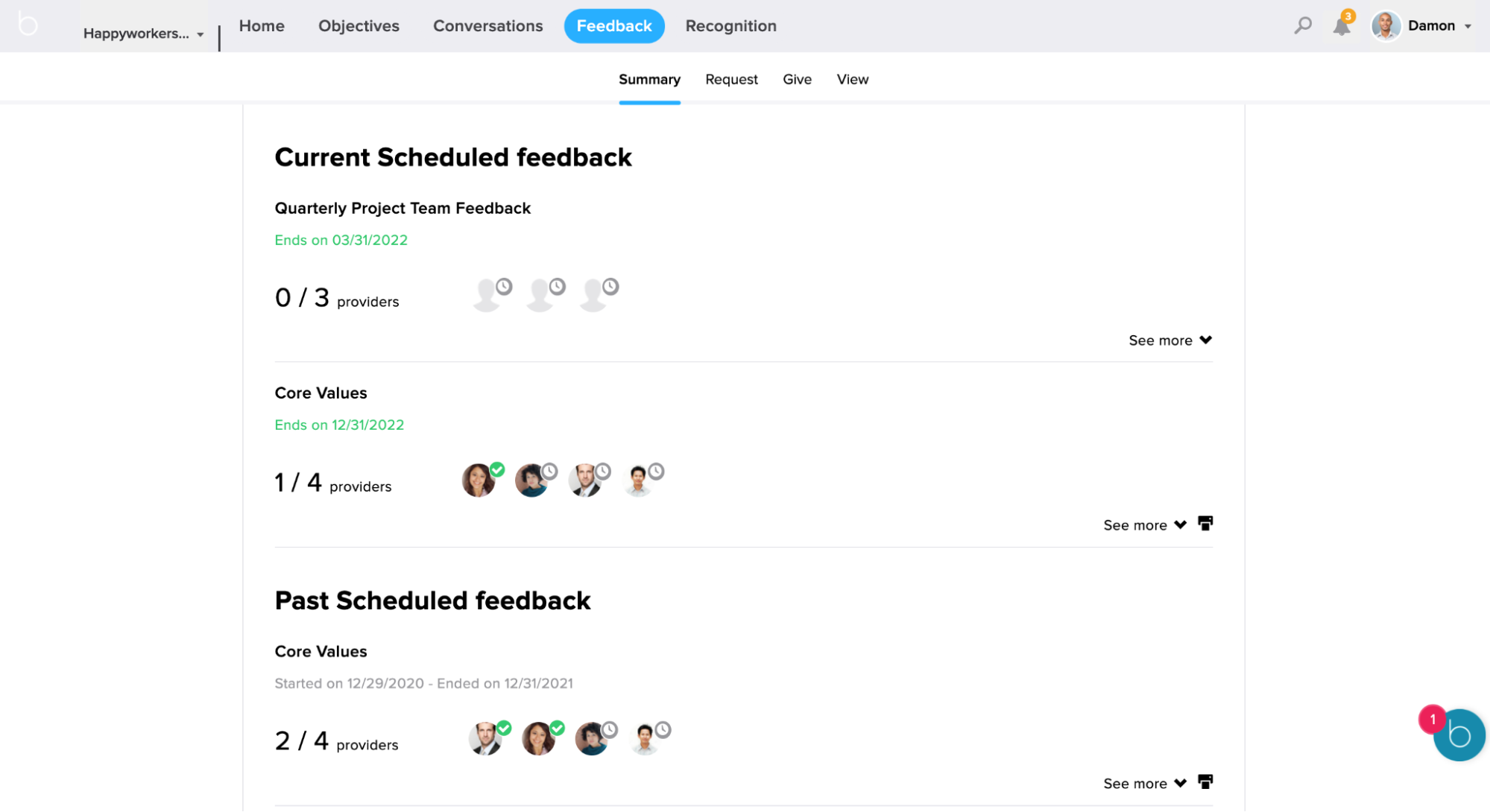 Click "See more" to view the average response values for each question: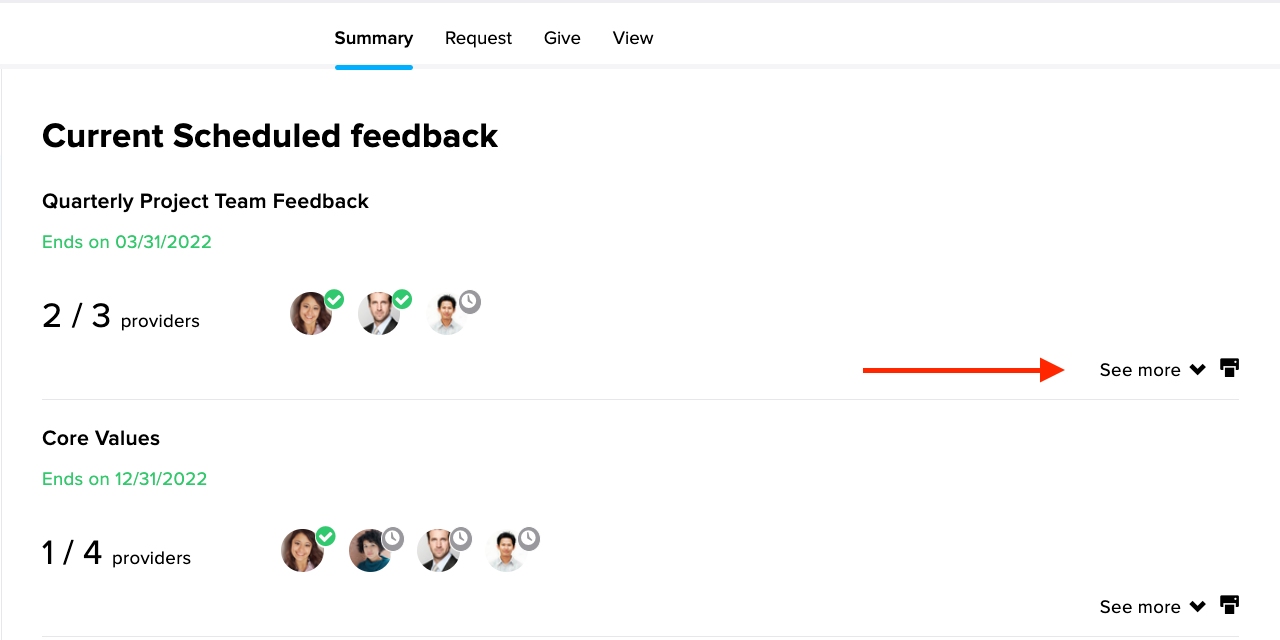 Click "Details" on a question to view the individual responses to that question: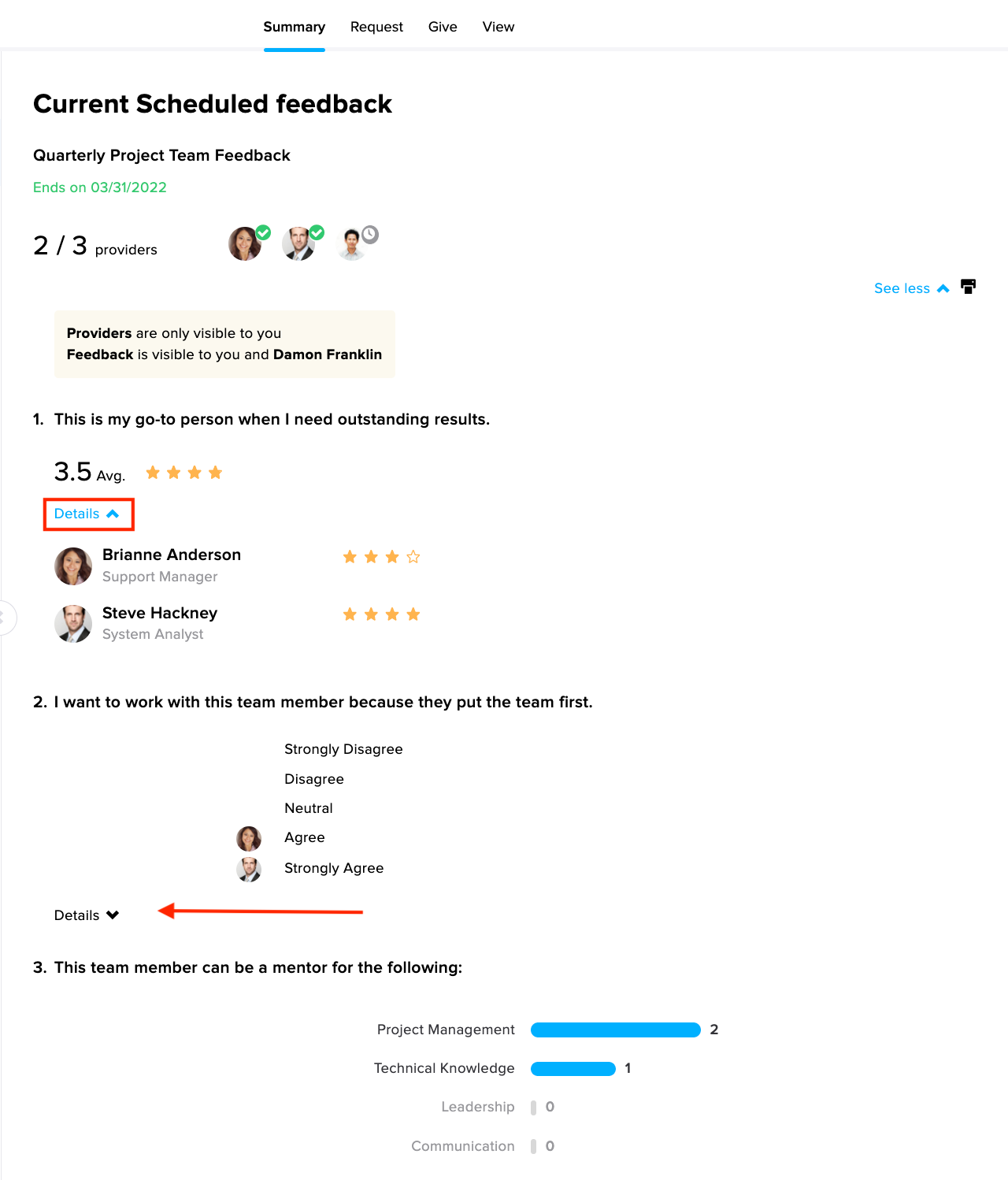 To see who has responded, take note of whether the feedback provider has a green check or a grey clock icon next to their name. The green check indicates those who have already shared their feedback, so that response will be available and calculated into the "See more" and the "Details" expansions.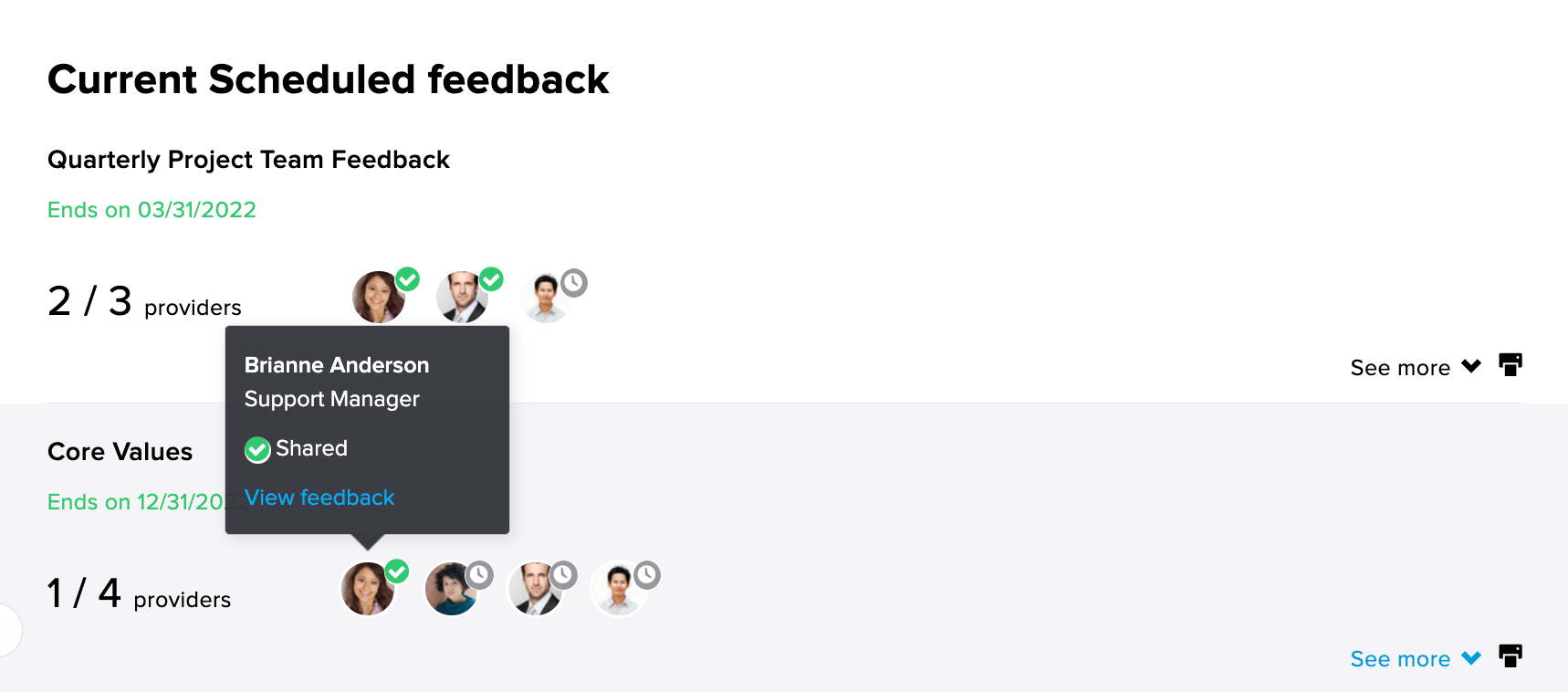 A grey clock icon indicates that the provider's feedback has yet to be shared. If a provider has actively declined to provide feedback, they will remain as "Pending":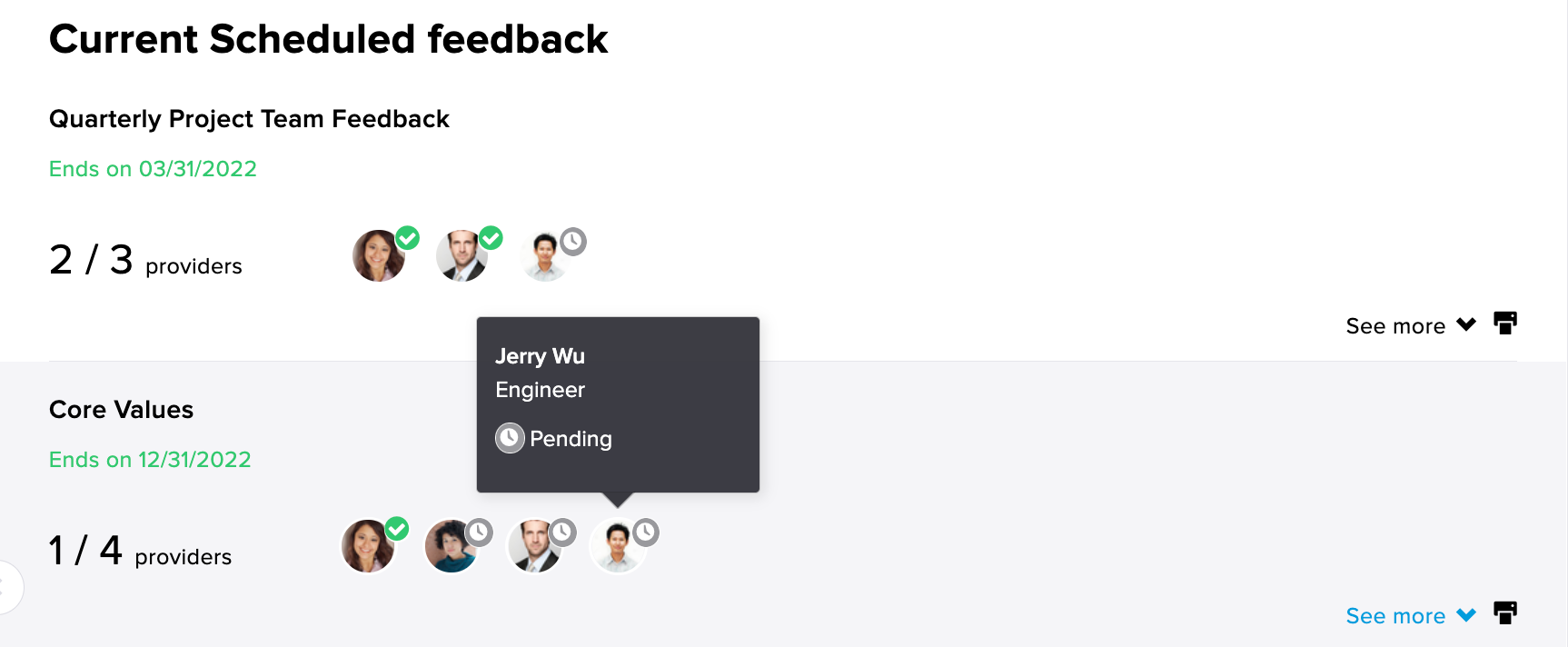 As a manager you'll have an additional sidebar, where you can select a direct report and view the feedback that they've received: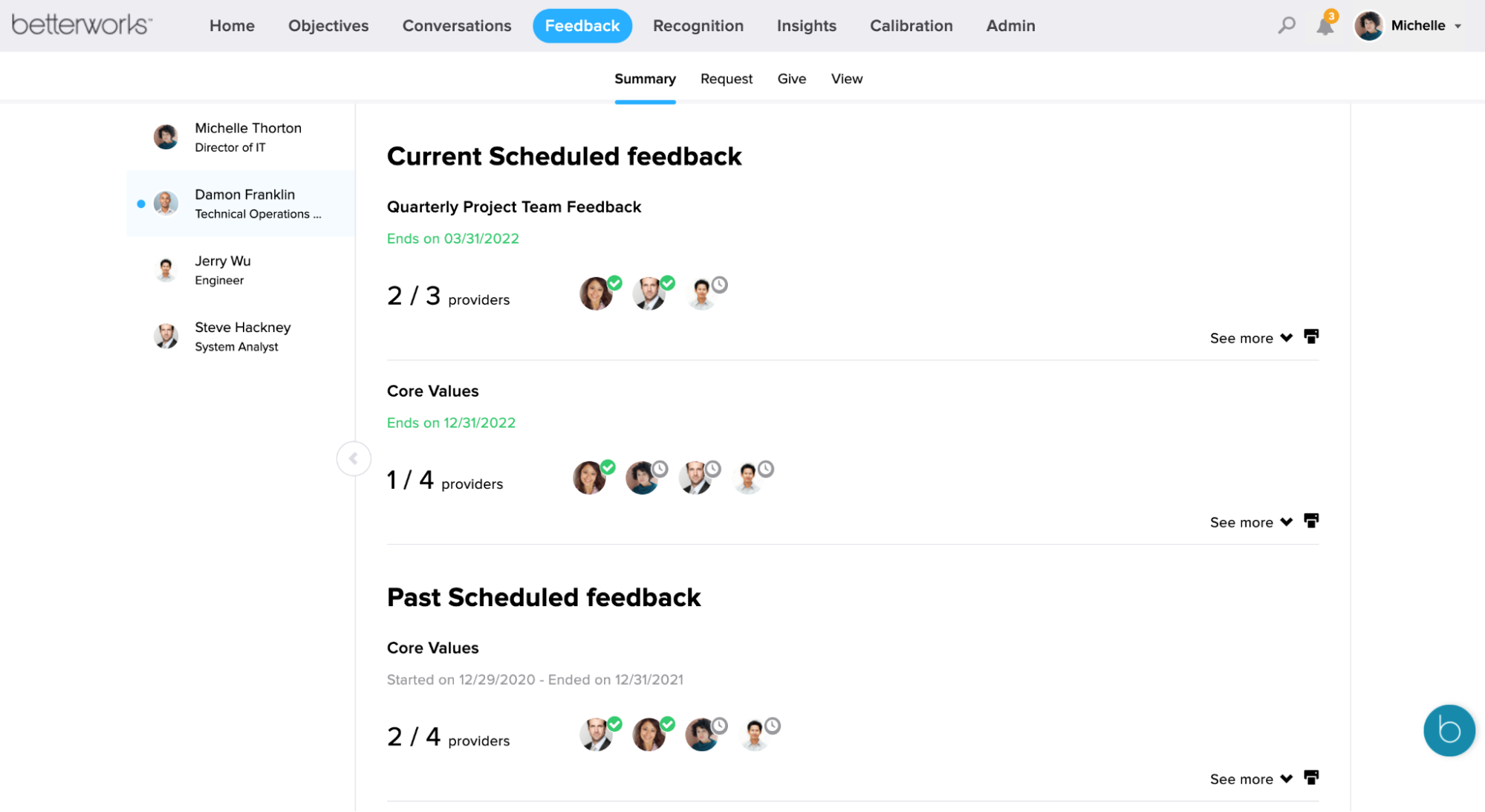 By clicking the print icon next to "See more", you can generate a printout or PDF of an entire cycle summary, if you'd like to review this information offline or on paper. If you are a manager, you can also do this for your direct reports.