Content
Overview
Are you a Betterworks user looking to stay on top of your goals, recognition, nudges, and @mentions without leaving your Slack workspace?
With the Betterworks Slack integration (aka the Betterworks Slackbot) you can receive real-time notifications about your activity in Betterworks directly in Slack. In this article, we'll guide you through the steps to manage Slack notifications for your Betterworks account and provide insights on how to use the bot efficiently. We'll also cover some FAQs to help you get the most out of this powerful integration.
Manage Notifications
By default, all your notifications will be on after the Slackbot installation. However, you can manage your notifications by going to My Settings → Notifications and selecting the desired toggle switch to enable or disable.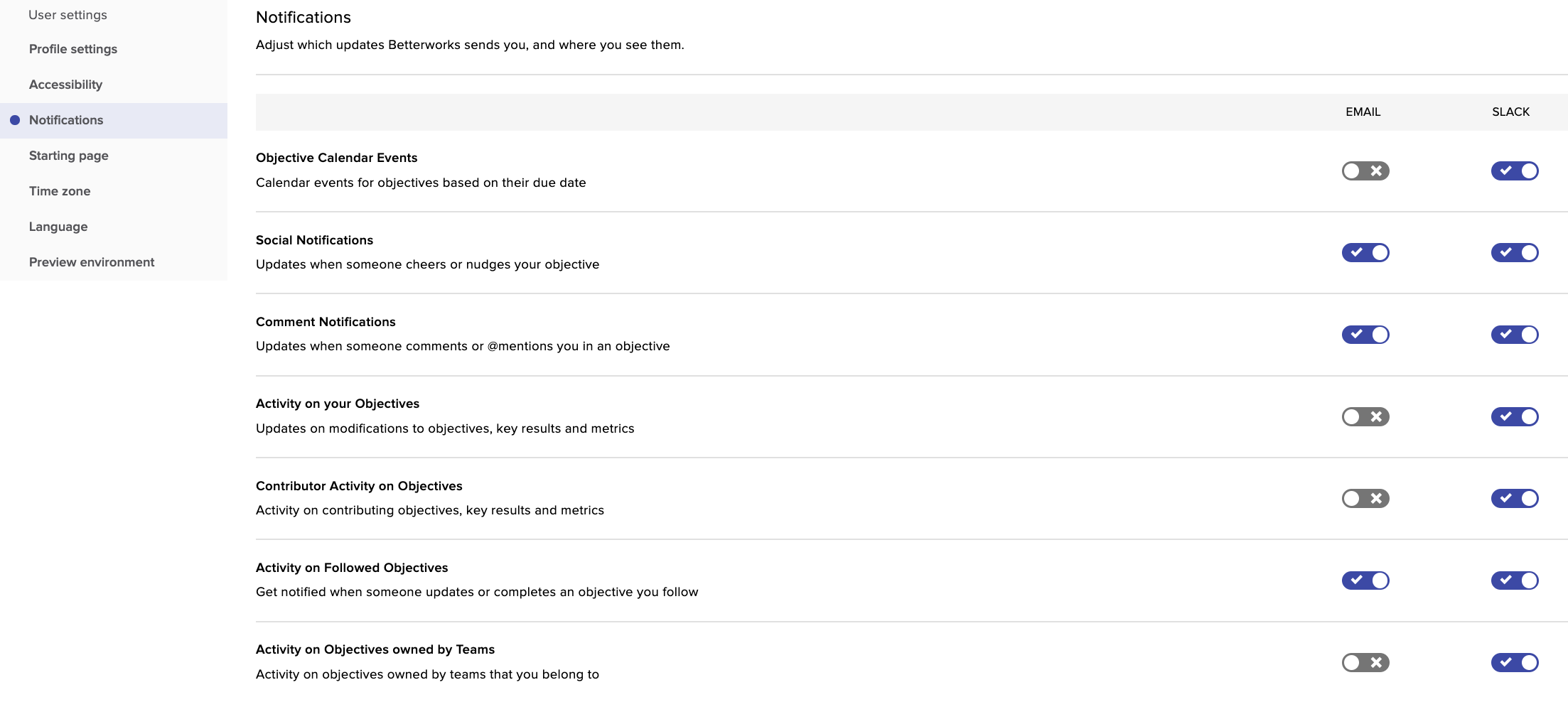 Using Slack Commands

Use /goals to view, update and comment on goals.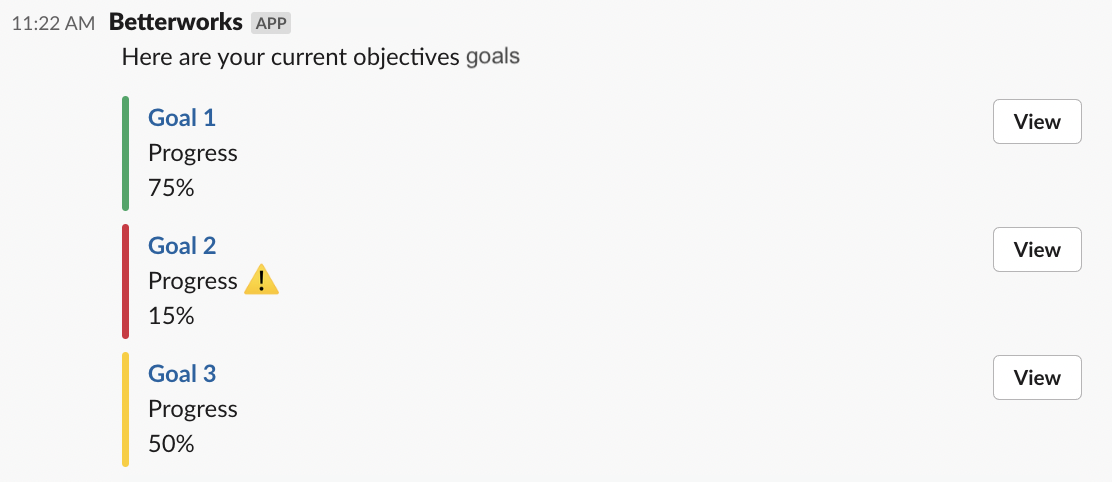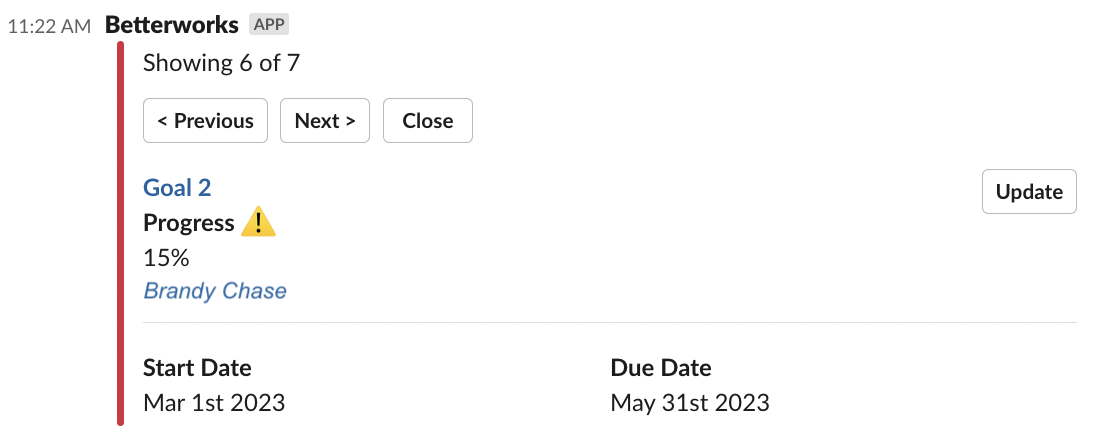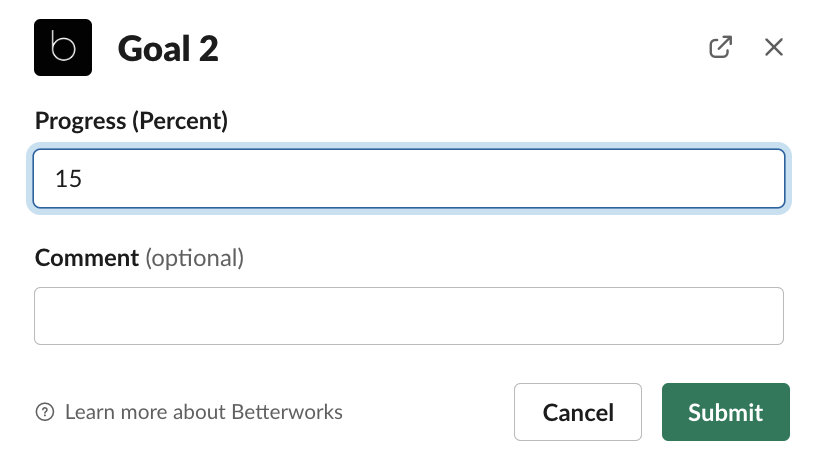 Use /recognize to give recognition to other users in your organization public recognition. This should be done in a public Slack channel or your organization's dedicated recognition channel (if applicable).

The recognition that you submit in Slack will be posted to the Recognition Wall (in the Recognition module).

Real-time Usage
Note: These real-time examples were created in our development environment and may look a bit different than what you'll see on your account.
Using /goals: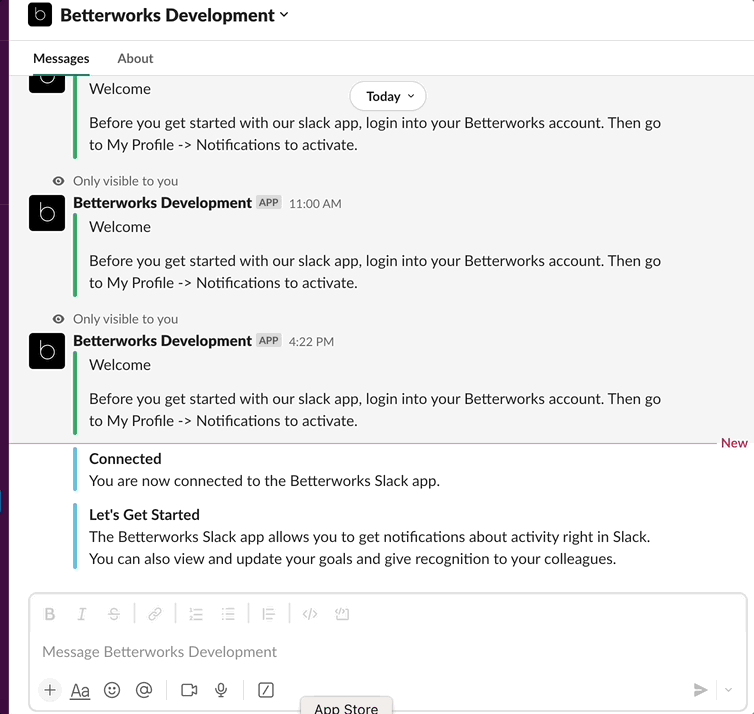 Using /recognize: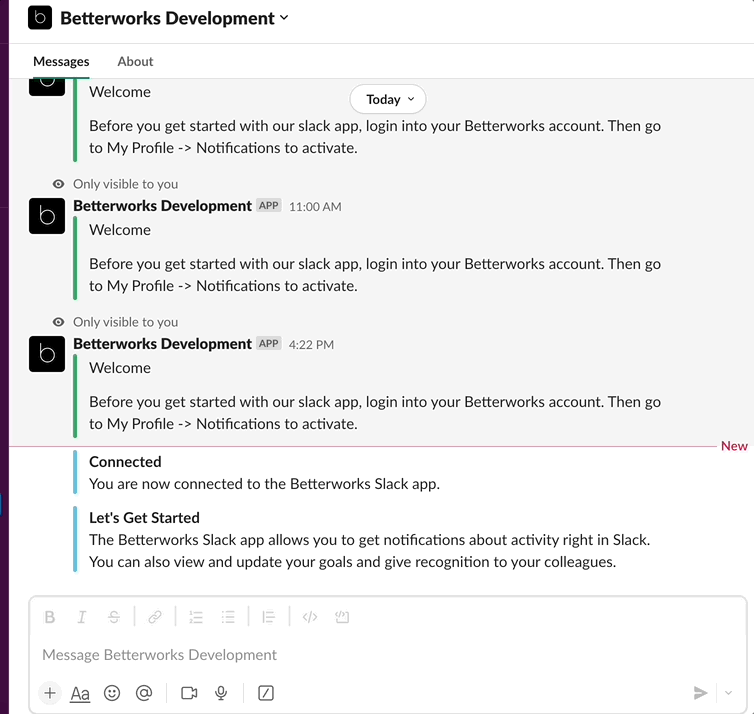 FAQs
Can I use the Slack integration for a select group of users?
Not at this time. Once the Betterworks Slackbot is enabled, it's enabled for your entire organization as long as your users have Slack accounts.
Does the Slack integration work with multiple teams?
Not at this time. The Betterworks Slackbot only works with one Slack team per organization. If your organization uses multiple teams in Slack, you may consider consolidating them into one team and start using channels to separate your conversations.
Is there a character limit when entering recognition?
Yes. 3000 characters.